Our staff's commitment to you
Our staff is committed to providing support, compassion, information, and direction as needed to all members of our community, their families, and friends who are dealing with loss and grief.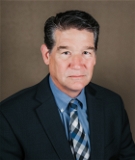 David K. West
David is a native of Jessamine Co., a graduate of Jessamine Co. High School and an honors graduate from the Mid-American School of Mortuary Sciences. David has served on the Jessamine Co. Parks and Recreation Board of Directors, the Nicholasville Planning Commission, the Jessamine Co. Coroners office, coached and served on many little league organizations as well as many other local and state organizations. David has served the community in funeral service as a licensed funeral director and embalmer for over 28 years holding a license for life insurance as well.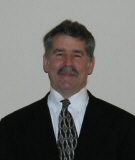 John A. West II
John West is a native of Jessamine Co., a graduate of Sayre High School and Kentucky School of Mortuary Science. John received a certificate from The Life Appreciation Institute, training funeral directors to conduct services incorporating ideas designed to recognizing each person as a unique individual.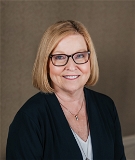 Virginia Montgomery West
Office Manager and Licensed Funeral Director, Virginia has been employed for seventeen years. Her responsibilities include assisting families with insurance claims, veteran's forms, social security, filing death certificates and taking care of other matters that may help families after the death of a loved one.
Virginia is a life-long resident of Jessamine County, the daughter of Harry and Mary Bell Canter Montgomery. She has three children, David Kelly West Jr., Alex Griffin West and Mary Bethany West. Virginia is a graduate of Jessamine County High School, and has served in many capacities within the Jessamine County School, where children also attended. She has been a member of Jessamine County Homemakers for 26 years, where she is currently serving as club president.